FOLKWAYS television series 1980-Present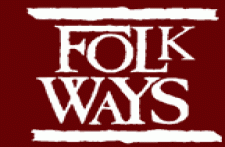 I have been the host of the FOLKWAYS television series since 1980 for UNC-TV (North Carolina PBS). You can watch me go from a skinny young fellow to a geezer over the years. More importantly you can see some of North Carolina's best musicians and craftsmen. From guitarist Doc Watson to potter Burlon Craig to blues artist Etta Baker and toymaker Willard Watson,  FOLKWAYS takes the viewer on a tour of the rich folk culture of North Carolina.Only a few shows have been taped each year but this series is near and dear to me since many of the folks we interviewed have passed away. The show success is due in large part to the great skill of producer, Jim Bramlett.
If you live in NC you can see the shows on Public Television. Out-of-state you can watch the show at www.unctv.org/folkways/series.html or download them for free at itunes (just enter David Holt podcasts).
Some of the shows include:
The Banjo, The Legend of Tom Dula, Coastal Carvers, Face Jugs, the Fiddle, Blacksmithing, Mountain Dancing, Black Gospel, the Music of Surry County, Wade Mainer, Potters of Seagrove, Piedmont Blues, Spinning and Weaving, Wildwood Produce, Wild Crafting and Conversations with Doc Watson.